Saturday, was yet again the pod war at the Cricketers...
Oops something was wrong with my camera, dammit Sam your such a gay.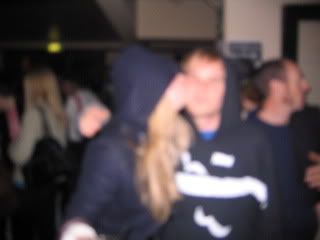 People are so polite these days, right? Mikey was helping me because i got nervous and had pod anxiety and
the back light turned off.
It all turns a bit pear shaped at one point...lucky my outfit was really cute.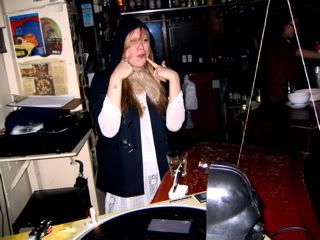 My number #1 bizarch Kim came to be my back up dancer, she did this really hot leg kick dance move.
One of her disadvantaged kid editing students taught her. It was sooo hot and ciara like.
She also looked really stoned but wasnt she just accidently stabbed herself in the eye with her eyeliner. Those logo'ed fendi
pants bring out the best in her!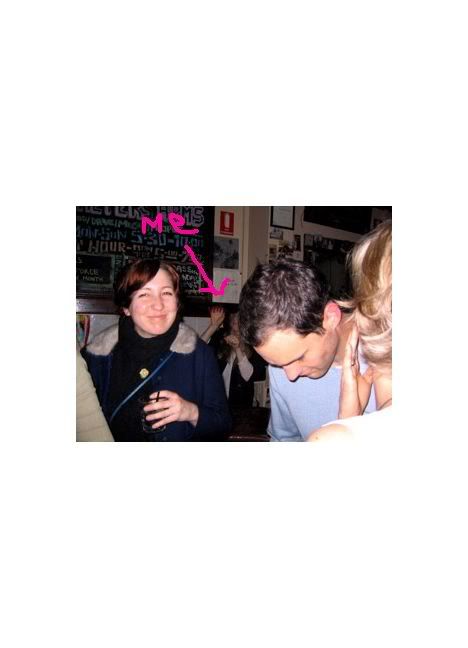 Me with my cat moves in the background... p.s who the hell is that girl in front?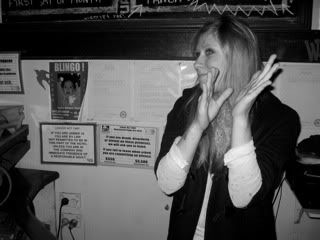 This is when i thought i had it in the bag.... sadly mistaken. That duffel coat i found in the kids section so the arms are
too short, lucky i am so skinny. HAHAHAHAHA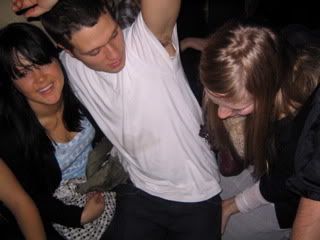 Where did i put that caramello koala? Johnno its under your ass, let me feel....
Clearly he likes being touched near the butty...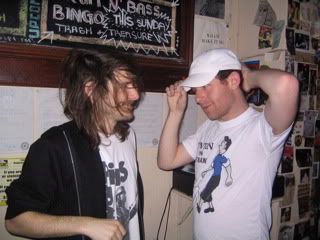 OH MY GAY! Sam played Madonna's - American Life, maybe to the delight of only us.
My set list:
*Dr who - Timelords (later known as KLF)
*Diplo rythym- diplo ( that was a mistake from some shakey hands)
*My grandma and your grandma - Iko iko
*I'll be your bodyguard- Paul simon's
*Buttercup- The temptations
*Your my bestfriend- Queen (dedication to Viv)
And something else but i cant remember.....
Listening to: Tv on the radio- return to cookie mountain( I was a lover), Paul Simons- 50 ways to leave your lover, Ray Charles and Nina Simonen- baby its cold outside, Band of horses- The great salt lake.
All dedicated to my imaginary boyfriend.
x nelson