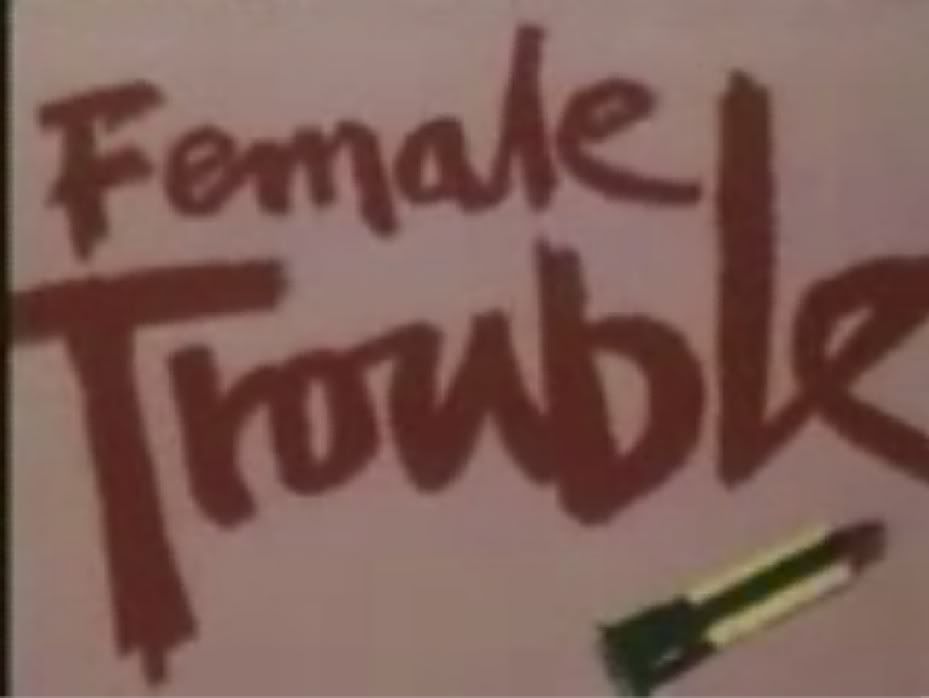 To my dear loyal readers,
The lack of posts is a terrible effort on my part.
Working far too hard on other crap, and going out too much.
Girls who say it takes them 10mins to get ready for a party are
lying wenches, where do they pull those colour matched perfectly
snappy outfits from? Their perky asses? No no no.
You know the ones i mean, the right mix of vintage (currently a bowlers hat or
plaid shirt seems the magic touch) with just a snip of australian designer, maybe
an alice mc Call pinnafore or some lover short shorts over tights.
Their hair is the right volume, which is hard to tell if its been blowen out
or as they would say " it just dried like this straight out of the shower."
Faces with no clue of their age, possible 19-28... "no i dont have SK-11 facials, i dont even use a facial cleanser." WHATEVER.
It takes me an hour and a half to get ready, thats right.
*30mins of triple conditioning my hair, thats like a quarter of a bottle of conditioner while combing all the knots out.... ouch! But hey short hair is for dykes.
*Then there is the choice in music to get ready to, this is very important because you feel crappy if you chose something dumb. I suggest : The supremes, Jay z (the grey album),and anything up beat by Janet jackson (especially escapade, its the best!)
*By this stage your outfit should be pressed and on your bed layed out, with matching underwear! N.B you will feel like something is wrong the whole night if your underwear does not match.
*Apply toners,primers,moisturisers.
*Blow hair out, put make up on.( This must be done before the outfit comes on or when you look in the mirror it will throw you.)
*Outfit on, outfit change back to first outfit.
*Then stuff like perfume to match the outfit,and packing your bag.
All in all its one big mission, all to turn out like this: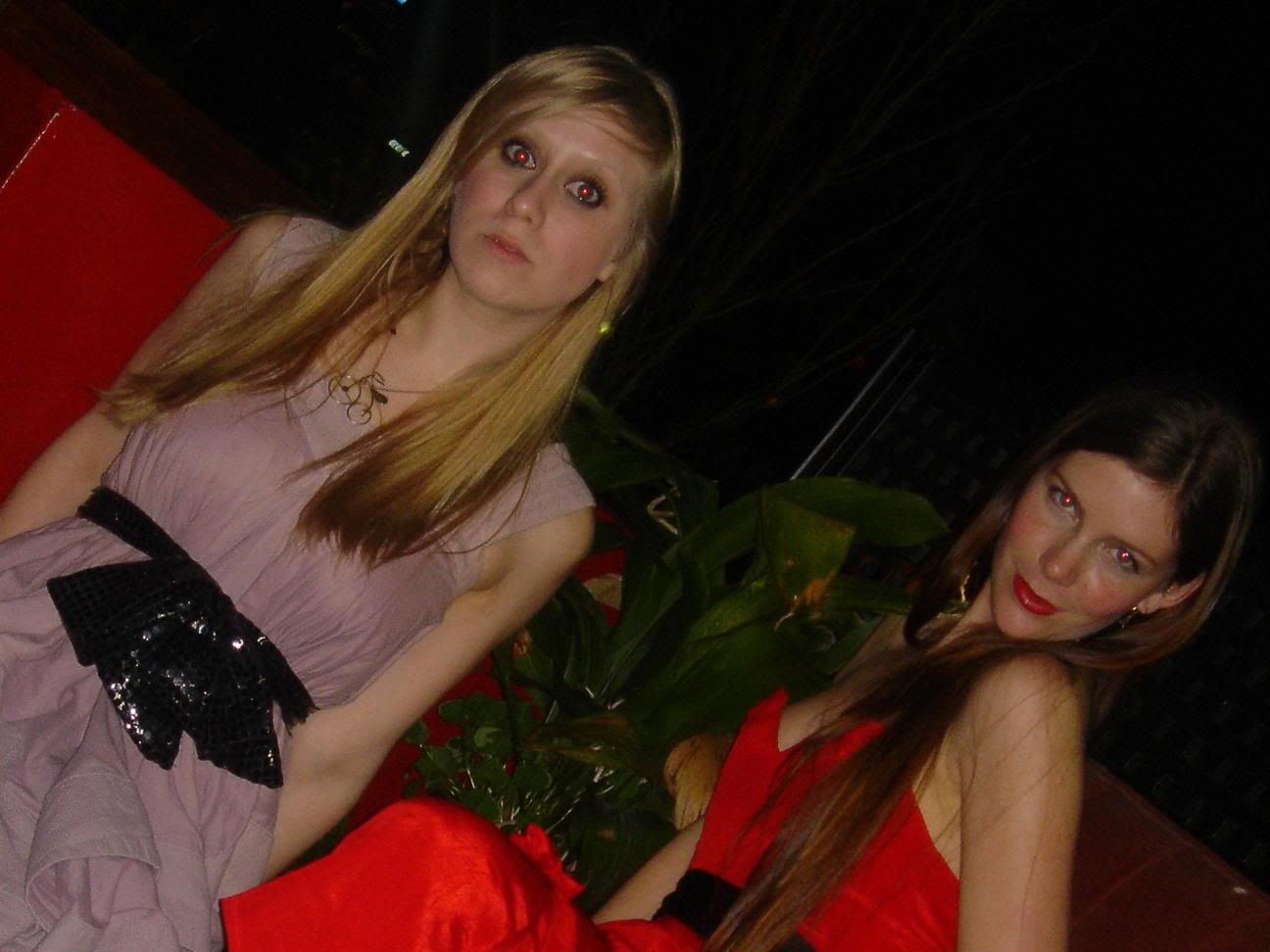 This is Alicia and i at tatler last thursday, and yes all the prep pays off. SEE!
Occasionally i have great ideas, lightbulb moments. Like when Alicia and i used the dodging line to sleazy guys "I kind of invented wood, its a bi-product of wool, and she invented gold". Genius.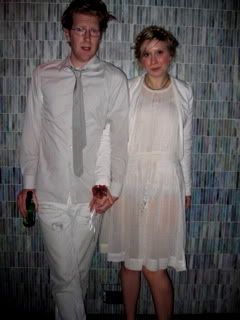 It pains me to inform everyone, that my bestest bestest fella and friend Jolyon is moving to melbourne in less than a week. So in aid, we had a debutante ball at Gay bash. It was great except we were the only 2 people who dressed up.
Virginal in a see through white dress, i even wrote jolyons name on my knickers.( Thats what we used to do in year 8 if you wanted to pash a boy, it now seems a bit creepy, i'm going to do it all the time anyway.Stalking is so in, thats why myspace was invented)
Jolyon made me a beautiful corsage, it has pastel ribbons and was really pretty.
P.s i am only now realising how slutty my dress looked in the camera flashes. Oh well.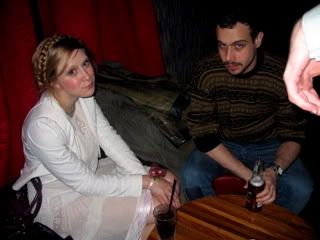 David Gac's was my older brother for the evening and chaperone, making bribes all night like " If you tell mom and dad i was smoking ciggs i'll tell them you just got fingered by the whole football team." And by the end i realised he only came to try and make out with my date, fucking homo! On a lighter note, my hair was really cute!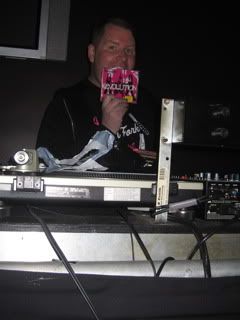 Joseph was the best dj, playing the extended dance version of the veronica's "Everything is f'ed up". And this is what happened: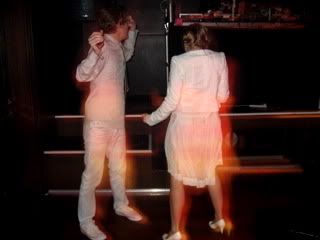 A whole lotta rump shakin!
woah watch out lance armstrong, where did those calves come from nella? Gee better cut down on those 20km bike rides everyday. Gross!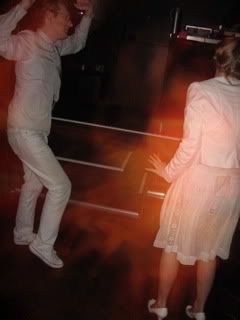 Notice how empty the dance floor was, all the better for our breakdancing. It was the best most gay deb ball ever, now i am officially a lady of society and all that crap.
Jordan is such a loser, can you even believe we are friends with him, have you seen his myspace? Why does he have to be such a clinging annoying snitch, all night. Kidding.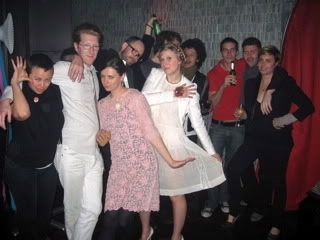 I am going to miss my fella so much, if you see me walking around you know, at the movies, coffee, shopping, china town with a 6'2 cardborad cut out in a ginger wig i'm only trying to make up for my lost friend.
Is it too early to advertise for a replacement?
Here are some requirements:
*Secret phone rings ( ring once hang up ring again.)
*Constant re-assurence that we are both quitting the ciggs.
*Wednesday is movie day.
*A deep love and appreciation for the Sussex centre food court, and
the dumpling house, china town in general.
*Quick whit and a bitchy tounge!
*Must hate Lucy Edwards.
*Have seen all of the final destination films.
*And most importantly love me and be my friend!
I LOVE YOU JOLYON, I WILL MISS YOU SO MUCH AND PROMISE TO CRY AT LEAST WITH RUNNING MASCARA HYSTERICALLY IN PUBLIC,I WILL CALL YOU AS MUCH AS I DO NOW,YOUR THE BEST BEST EVER!
LOVE NELLA.
xxxxxx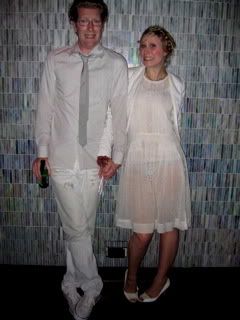 No more photo's mom, geeeez!