Since maybe you only justed started reading the nella chronicles or you dont know me at all and just think i'm a pretty cute, pretty funny girl. I've decided to do give you a little bit of insight.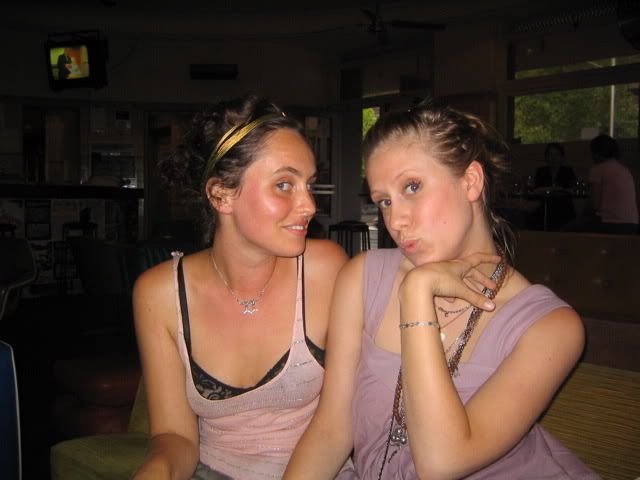 This was almost 2 years ago now, it was christmas eve at the clare. Viv used to work there, now she works at the cricketers. Anway this is me and viv. She is one of my best friends and is part of my knitting club 'Bitches with stitches'. Actually its only me and her in the club. I love her.
This was last christmas, with my grandmother and puppy, pollyanna. I think i was really hungover and didnt get the presents i wanted so wasnt really into the whole christmas thing.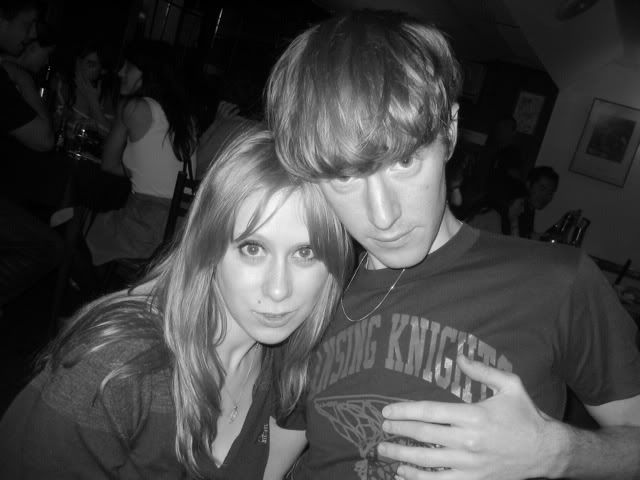 Jordy my other more better half. He is the most lovely friend in the world. We met when we were both working at Tsubi (maybe 4 years ago) and even though it was a really big space and plently of desks we wanted to hang out all day together so we shared a desk, like at school. Anyway, he has since moved to Paris to work for another friend. I visited him once and am going to go back soon. Awwwwww missing your other half is so sad.
This used to be my boyfriend for a long time, Glen. We broke up a while ago. We are trying to talk not to each other now because it always turns into dumb fighting. But i still love him alot. This photo seemed appropriate because he works at a music company, but his extent of playing is restricted to the games at arcades on george st.
This is me at my sometimes job at the slaughter house (auction house). Its pretty boring most of the time and i dont really like the people who buy stuff. But whatever.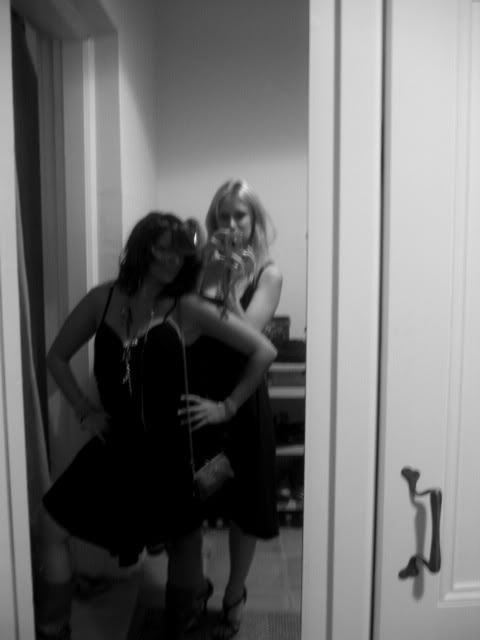 Then last summer my friend Mikey said he had met this girl who was swiss but lived in london, and thought we might get along well. He was right. Athena and i had the biggest summer of fun ever. This was taken before we were going out for a night on the town. Plenty of party dresses and gin and tonics. She has gone back to London now but will be back in November.
I have this secret, i'm totally and utterly addicted to office works and stationary. Its really the only that can make me really happy, if i feel a bit sad or have had a crap week, the label maker machine isle really makes everything better.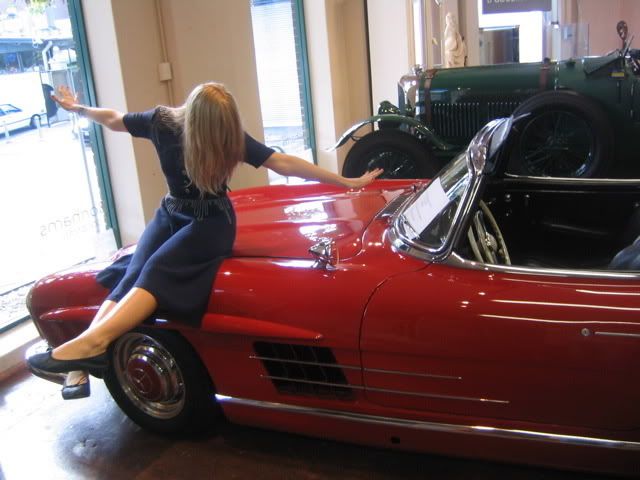 This was a car we were selling at the slaughter house, it was the best car i've ever seen, it was heaps and heaps of money though so i didnt get it.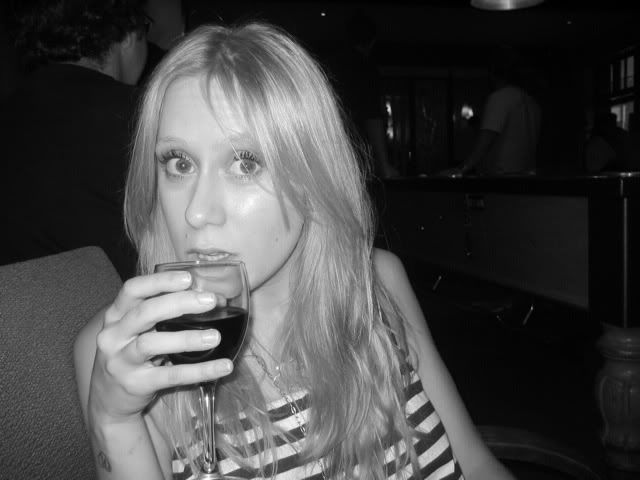 I really like red wine, like i really really like it.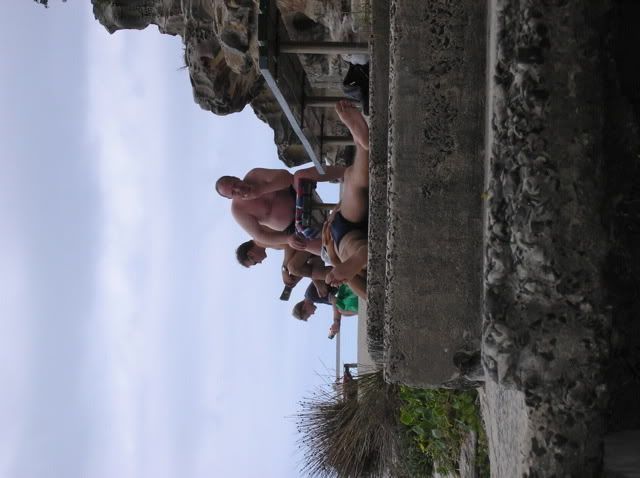 This is possibly the funniest photo i've ever taken, talk about making a mountain out of a mole-hill!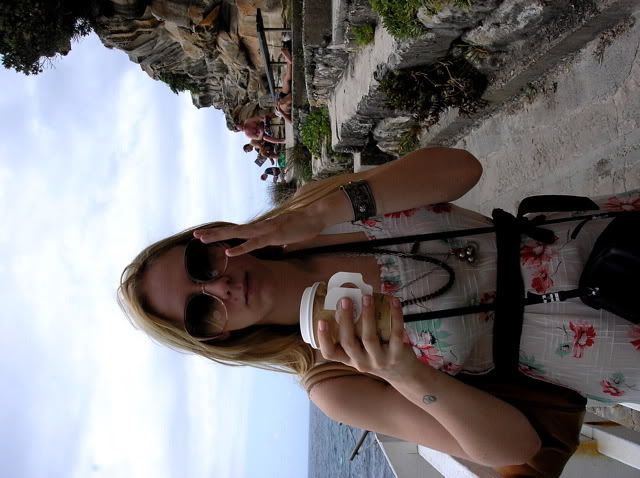 Two of my most favorite things, coffee and taking photos!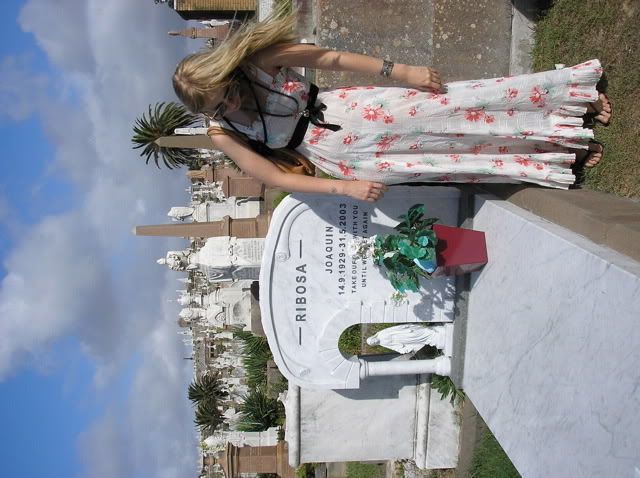 RIP JOAQUIN, no i actually dont know them but since i've never had anyone i know die i thought it would be good to prepare myself for it. So we went to the cemetery, it was really sad, and i hope i dont have to go back anytime soon. P.S JOAQUIN PHEONIX is really hot, thats why i chose this grave for the photo.
I've not been on a date for ages, i wonder why? walrus chop sticks... My hair was really blonde for ages, it was this colour when i was a little kid, maybe i couldnt move on and wished it was still this colour.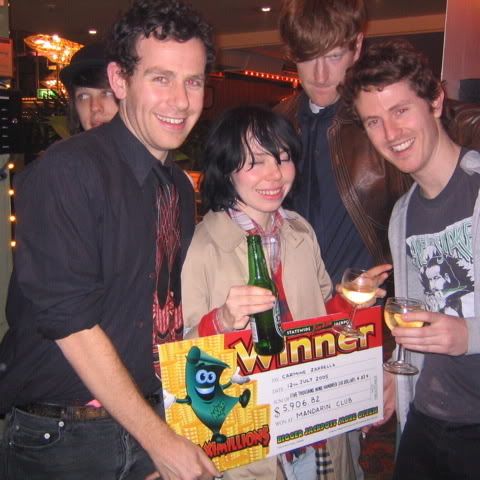 Then this one time my friend and main gay Sam won big on the slots! Fo cereal! At the asian mandarin club, we celebrated all night with $2 campari and soda's. Thats how he got his nickname :NEW MONEY!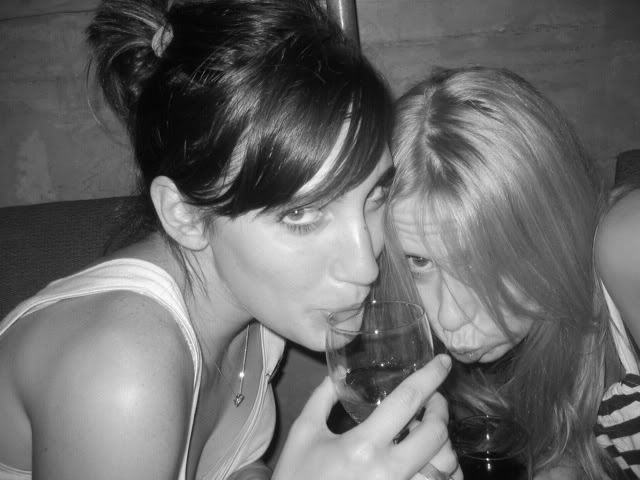 This is my friend Michaella, she has her own radio show on FBI wednesday to friday, the breakfast shift. Havent seen her for a while.... call me bitch!
My grandma's birthday was a damn riot.... HAHAHA my mum is in this photo she is on the right at the window.
Lastly i really like ice skating. Thats all.