I've been to pretty much every homebake festival since i was 15, its always been my favorite Australian music festival. This year i did notice something, it is the whitest most anglo festival ever.
Within 5 mins of arriving with Nick we were called "snobs" by a guy drapped in an australian flag and fake moustache. Maybe this was because of Nick's exotic looks and ethnic dress or my completely inappropriate festival outfit. Whatever it was, the place was packed with what seemed to be people who could just not get over the cronulla riots.... Big Day Out is usually filled with at least a small amount of mingling races. Lame-gay (laneway) festival is just totally the most mixed race of all....
So I managed to dodge the rain till about 1pm... in the VI area waiting for my bitch Rose to finish her wristband-wendy duties. Then it all got a bit much and Nick and I needed to feel a sense of order, so we went to find some wellingtons at David Jones and sit down for some coffee and cake.
I blow dried my hair under the hand dryer, and felt normal again.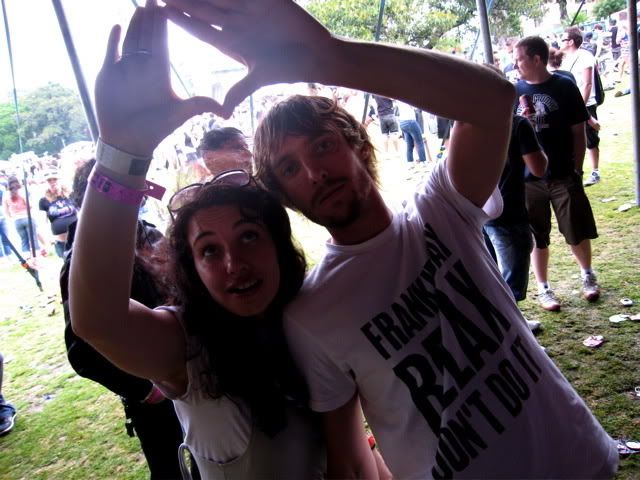 Nina and Kim, they had poncho's but still got drenched. How amazing is the light behind the diamond.... That was the only bit of sun all day!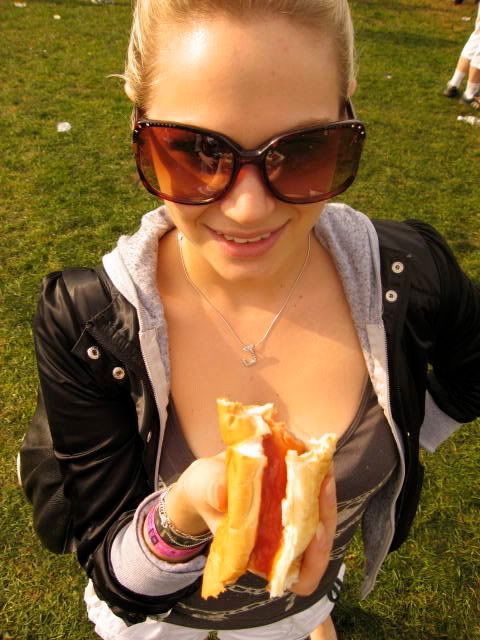 Jocelin ate some hot dogs, from the hot dogs of the world stand. It was so popular all day, Nicks english boss liked it too and spent 5 mins explaining his hot dog to me. I smiled politely.
Just after Todd and i copped some massive rain, i quickly tried to correct the harmful damage it caused to my fringe helmet.
Will was quite obsessed with this outfit, at this point my shoes were filled with swamp. I didnt care if there were 200 hot boys pilled up around me in a tent escaping the rain. I had just completely ruined my marc jacob flats and no one wanted to go and watch the Vines with me.
This was the days low.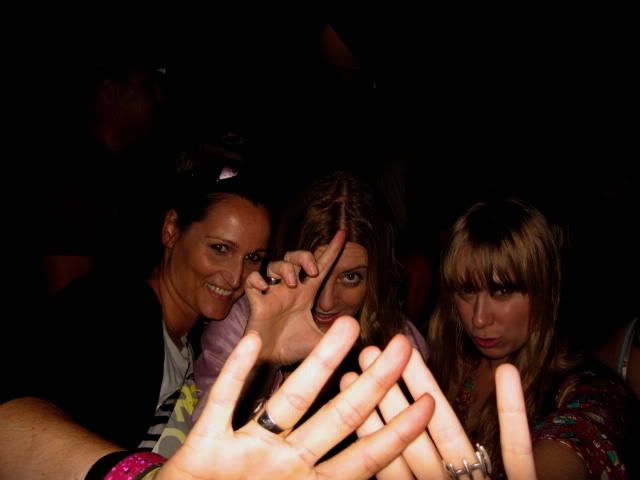 Hicks came out of hiding for all of 4.5 mins.... Walker didnt leave the VI all day, but she was wearing thongs, smart move.
Dools complained alot all day, blah blah working blah blah Stacia i'm tired blah blah. Till he found the hoods, doesnt a mood change quickly when some aussie hip hop is introduced.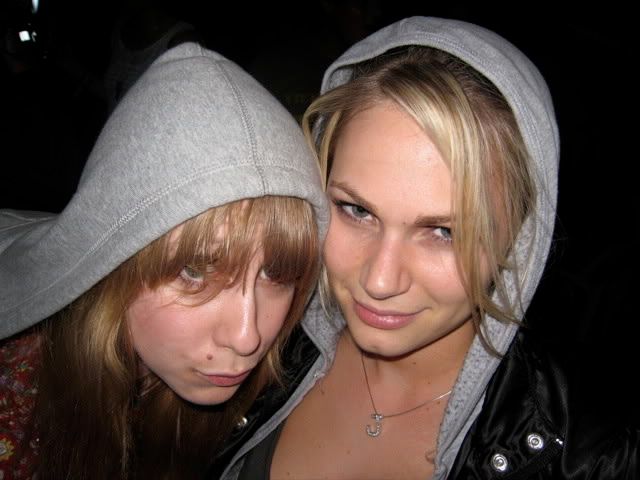 Grey hoods, all round.
Going slightly stir crazy...
I made sure that during silverchair we were way up the back so i could turn around in the boring parts (most of their new songs) and watch Bjorn again.
Thank you to Stacia the Un-Official Jay-z fanclub's minister of Photography.
On fanclub news, Gotye is our new celebrity spokes person.
He is also getting together a merrick's beach chapter of the club.
If you want to know more about that ask Nina!
xx Nella
Health Club is having a love song dedication night tonight.. It will be super romantic.