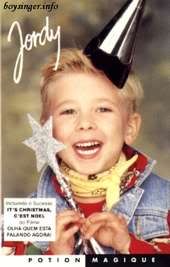 This is Jordy and he is 5 years old and already a french techno star.
His hit song Dur dur d'etre bebe is about just how crap being 5 is.
His myspaz is amazing also.
current mood: clogged and vexed.
listening to: OH NO! OH MY!- 'jane is fat' and 'i love you all the time'
p.s my exboyfriend is going to start a street fighting gang!
p.p.s I AM SO HIGH ON HEBREW IT HURTS MY CUTZPAH!