These photos are from about 2 weeks ago...
After a dinner that lasted an hour and being ditched for laundry, i went and met Luke
for some support and guidance.... for some reason maybe i think his guidance is the reason i'm being ditched for laundry though!
To cheer me up he surrounded me with monchichi's and talked about himself...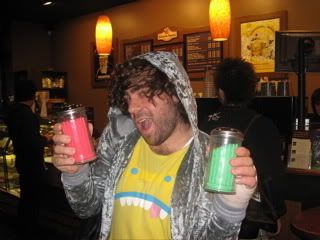 F.Y.I gloria jeans now have coloured sprinkles, how exciting is that!
Obviously we had decided that oreo chrush frappachinos would make us feel better.
Dont ever get one you will be totally addicted.
Lukes favorite were the green...someone asked for them while he was posing for this picture, eeeewww from his crutch to the top of their frapp... GROSS.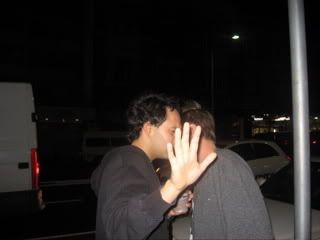 Look who else was hankering for an oreo crush. MK and A.... Its such as hassle to go out with these two now with all the paps.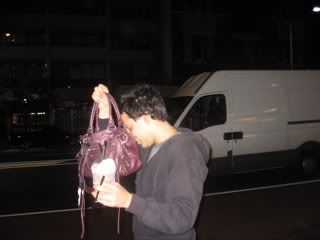 Lucky i had a spare balenciaga to sheild the masses.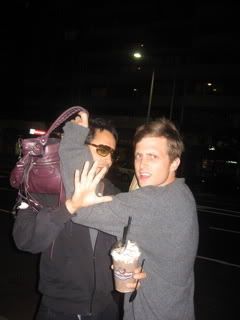 "Look mind your own beez wax, whats up with that..... Cant a girlfriend have a quite frap? And Paris can have stavros the whore!"