Is it fact or crap that Roland Mouret is going to Chloe now that Phoebe Philo is leaving??
Is the famous 'Galaxy Dress' dress going to work in the softest off white cotton lace that only Chloe can do.....
You know what i mean if you have worn it, its the type of fabric in a chloe dress that when you are walking on a hot summers day and you pass under the shade of a tree and a cool breeze passes and the flow of the dress brushes your legs and you get goose bumps!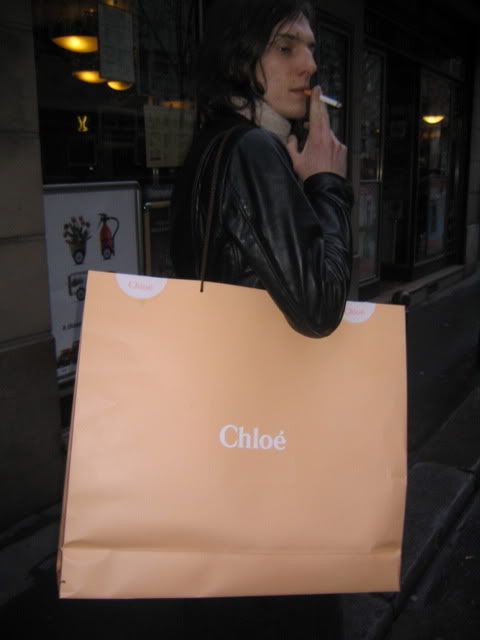 Thank you Larsey (prinny number3) for carrying my shopping on that freezing french day.
I love you.....SKYPE ME!!!!!!!!!